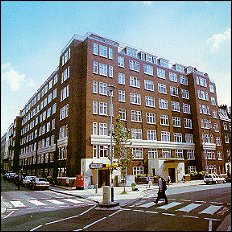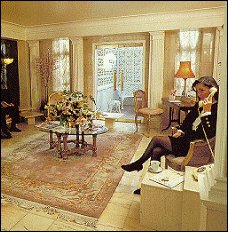 Curzon Plaza & Berkeley Plaza

London Apartments - With Hotel Services
---
Curzon Plaza & Berkeley Plaza are two of London's leading Apartment Hotels situated in the heart of Mayfair, (map), central for most touristic visits and minutes away from London's theater land, stores, Hyde Park, Buckingham Palace, and Piccadilly.

The accommodation consists of studios, one & two bedroom apartments, and each are fitted with kitchens or kitchenettes.

The nightly rates start at: Studios £ 110 a night, to Two Bedroom Apartments £ 275 a night, Excluding tax.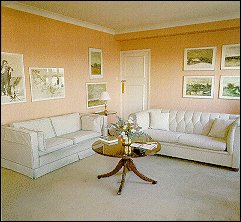 ---
Services include: 24 hour porterage, daily maid service, secretarial & fax service, direct dial telephone, limousine service, theater bookings, same day personal laundry, color tv satellite sky & CNN, restaurants.

Reservations can be secured by credit card: AMEX - VISA - MASTER - DINERS.

For more information & reservations contact your Travel Agent, or in USA & Canada contact:
P.E.M. USA
346 New York Avenue, Suite 1A, Brooklyn, NY 11213
Phone 800-398-9677 / FAX 718-493-3317

For Special Offers Call now 800-398-9677

Or contact hotels directly to London at: (map)
56 Curzon Street, London, England W1Y 7PF
Phone 171-499-4121 FAX 171-491-7476
Or by E-Mail: 75720.3415@compuserve.com
---
MAKE ONLINE RESERVATIONS VIA WorldRes
---
SABRE XXORG/CURZNPLZA
APOLLO TD'TF/LINK/CURZNPLZA
WORLDSPAN XXTVL/CURZNPLZA
---
All text and photos COPYRIGHT Curzon Plaza

TravelASSIST - Internet Travel Information.