Click here for www.PriceLine.com
---
You're Reading TravelASSIST MAGAZINE

---
Cruise Ship Sailing on The Seven Seas
By Richard Carroll / Photography: Donna Carroll
Choose from hundreds of cruise ships and itineraries and check out the world from the deck of a luxury liner.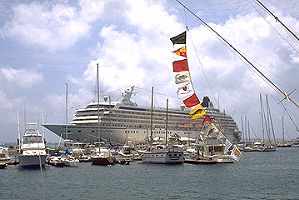 The gleaming white, 960-passenger CRYSTAL SYMPHONY stands out like a sparkling gem against the New York harbor skyline. Tugging at her bow lines, she is counting the minutes to departure time when she can strut her stuff past the Statue of Liberty on a voyage to Bermuda, Tortola, St. Thomas, Nassau, the Panama Canal, Mexico and the world.
The Los Angeles-based, 50,000-ton beauty, a sister ship to the CRYSTAL HARMONY, is the creme-de-la-creme in cruising. The glamorous cruiser, with its showcase, two-story atrium lobby and floor-to-ceiling windows, utilizes space in a flowing sweep of hallways and public rooms.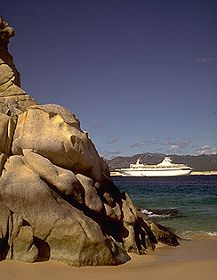 Cruisers who want to see where they are going have the choice of a picture window or sliding door leading to a cozy private verandah. The SYMPHONY has no inside cabins or passenger port holes. A staff of smiling Scandinavians who you would love to bottle up and take home, attends to the fluffy duvet, down pillows and double-sink bathrooms. They aim to please, complete with 24-hour room service.
The ship also knows how to appeal to the most jaded appetite. European-trained waiters fuss over diners as if they were royalty. In addition to the airy main dining room, choose from Prego, an Italian restaurant, or the Jade Garden serving sizzling Chinese fare; incredibly, each with separate kitchens led by native-born chefs.
Cruisers have the world at their fingertips. There are more cruise ships and itineraries than you can experience in a lifetime.
Sail the Amazon, browse the Greek Islands, photograph the landscape along the stunning Norwegian coastal waterways, or experience a segment of a world cruise in Asia or the Far East.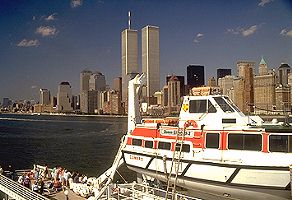 A slice of history can be relived on the elegant and gracious, 13-story-high QE2 with its 25, five-day transatlantic crossings between New York and Southampton. The Cunard Line introduced the concept of world cruising in 1922 and continues the tradition with the QE2, complete with a 6,000-volume library/bookstore managed by vivacious June Applebee, the only full-time cruise ship librarian in the world.
This season (April to December) will be one of themed crossings appealing to aficionados of the arts, entertainment, golf, theater, cuisine and wine.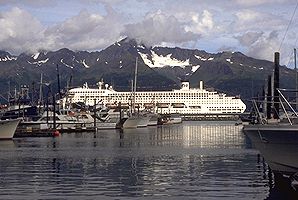 Up north in Alaska, embraced by miles of misty glaciers, steep-sided fjords and huge walls of ice smothered in clouds, the CROWN PRINCESS seems to gather passengers in close like a warm blanket. There is a sense of connection with a wild place and a glorious sense of freedom as you sail from port to port.
Princess Cruises has four PRINCESS ships, REGAL, CROWN, STAR and SKY, dedicated to the seven-day, "Voyage of the Glaciers" Gulf of Alaska itinerary.
The SUN PRINCESS, debuting on its maiden Alaska Season, will sail on seven-day Inside Passage cruises round trip from Vancouver, departing on Saturdays, while the GOLDEN PRINCESS offers 12-day sailings. Princess passengers sail into the heart of Alaska with visits to Kenai, Anchorage, Fairbanks, the Arctic Circle, native Alaskan villages, Mount McKinley, and Kodiak Island, home of the proud grizzly bear.
For those enamored with the glamour colonies of the French and Italian Rivieras, the splendid, 148-passenger WIND STAR sailing ship, featuring spacious cabins and attentive service, cruises the French and Italian Rivieras from May 26 through July 28 on 10 seven-day sailings based out of Monte Carlo.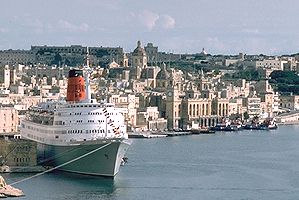 Ports that appear like watercolor paintings, include Caliv (Corsica), Portoferraio (Elbe), Portovenere and Portofino, Italy, and Cannes and St. Tropez France. The award-winning line serves cuisine by California chef and restaurateur Joachim Splichal--owner of Patina Restaurant in Los Angeles.
Other itineraries operated by the line's three identical ships include the Greek Isles, Turkey, Spain, Portugal, the Caribbean and Polynesia.
Another trouble-free European vacation is to cruise the capitals of Scandinavia with Royal Caribbean Cruise Line on its new SPLENDOUR OF THE SEAS.
With stops at Copenhagen, Oslo, Stockholm, Helsinki, two days in St. Petersburg and Tallin, Estonia, the active cruise is a maze of gorgeous landscapes, an ever-changing sky tinged with boiling clouds, shipboard activities, and intriguing cities filled with scrubbed faces and bright blue eyes.
Cruising is a wonderful way to capture precious and elusive vacation time. Pick your ports and pack your bag.
CONTACTS :
Cruise rates, widely discounted, depend upon the time of year, location of cabin, and value package. For information, brochures and rates, see your travel agent or call:
Crystal Cruises, (310) 785-9300
Norwegian Coastal Voyage, Bergen line, (800) 323-7436
Princess Cruises, (800) 568-3262
Windstar Cruises, (800) 626-9900, brochures, (800) 258-7245, reservations
Royal Caribbean Cruise Line, (800) 659-7225.
Photos Copyright Donna Carroll
---


Copyright ASSIST Information Services