Click here for www.PriceLine.com
---
You're Reading TravelASSIST MAGAZINE

---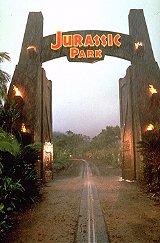 Kauai Island, Hawaii
Hollywood's Exotic Back Lot
---
Photos: Murray Close / Universal City Studios & Amblin
---
It's hard to imagine that more than 200 movies have been shot in Hawaii since 1898 when Thomas Edison brought photographers to the islands only seven years after the film camera was invented. Since 1934, when Claudette Colbert traveled to Hawaii to star in "Four Frightened People," a constant shuttle between Hollywood and the islands has put "Aloha" on the lips of the most famous stars of the silver screen.

But when the location scouts for "Donovan's Reef," starring John Wayne, saw the island of Kauai, it was love at first sight. They used the whole Island of Kauai as the Duke's own stomping ground. Perhaps they heard about it from Elvis Presley who shot the famous "Blue Hawaii" as well as "Girls Girls Girls" on Kauai just prior to the start of Donavan's Reef. Certainly, Kauai was no secret in Hollywood. In 1958, the classic musical "South Pacific" went before the cameras here starring Mitzi Gaynor, Rossano Brazzi, John Kerr and Juanita Hall. Today, the box office draw of this exotic island location remains intact and exteriors for "Outbreak" starring Dustin Hoffman and Morgan Freeman were filmed here in 1995.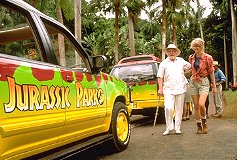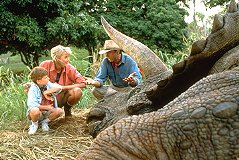 Jurassic Park found a ready-made prehistoric setting on the Island of Kauai. The unforgettable waterfall at the opening of the picture is actually Manawaiopuna Falls in the Hanapepe Valley. Other locations for Jurassic park include the Olokele Valley, National Tropical Botanical Garden, Lawai and Blue Hole, Wailua.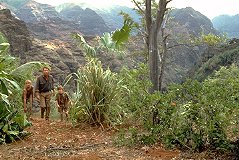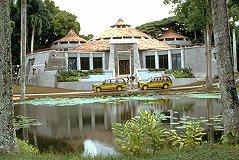 The movie "North" starring Elija Wood, Bruce Willis, Keone Young, Julia-Louis Dreyfus and Jason Alexander spent a lot of time on Kauai's beaches, also in 1995. Pick up a copy of "North" from your video store and you will see Lumahai Beach, the Tunnels Beach area, Hanalei and Haena Beach Park.

In 1992 "Honeymoon in Vegas" chose Kauai for their Hawaiian locations. Scenes were set at Inn on the Cliffs, Westin, Kauai Ferry Residence, Anini Beach and Kapaa Town.

In all 27 major motion pictures have been shot on the Island of Kauai and since there is no better way to view Kauai's vast tropical paradise than from a helicopter, it is interesting that 26 helicopter scenes have been filmed for those motion pictures taking full advantage of the scenery.

If you would like to trace the footsteps of the stars and visit some of these movie sites first-hand, contact the Kauai Film Commission at (808) 241-6390. They will be happy to provide a list of locations and movie sites that will keep you tromping the width and breadth of the island.

You could begin your movie location tour at Lumahai Beach, first used as Nurses Beach in South Pacific 36 years ago and as recently as 1995 for the movie "North." Listen carefully and you might hear "Roll-em" echoed on the wind, or if you're really lucky, you might arrive on a day when a whole new film-shoot is rolling cameras for next year's epic blockbuster.

Be sure to check out the Kauai Website at http://www.Kauai.us
---
Photos: Murray Close - TM & Copyright: Universal City Studios & Amblin
---


Copyright ASSIST Information Services