Click here for www.PriceLine.com
---
You're Reading TravelASSIST MAGAZINE

---
Vivacious Virginia

By Richard Carroll / Photography: Donna Carroll
The glorious Commonwealth of Virginia, shaped like one of Dolly Madison's high-topped shoes, (the pointed toe gently nudges Kentucky and Tennessee and the heel is ruffled by the whimsical shoreline of Chesapeake Bay), makes you realize why the "travel bug" is such an endearing nuisance.

Beyond the well-known locales of Mount Vernon, Alexandria, Colonial Williamsburg and Virginia Beach, lies the other side of the state waiting for discovery.

A maze of two-lane country roads called "routes," wind through nostalgic towns and past the ubiquitous bittersweet Civil War monuments and battlefields. Countless antique stores offer the latest local gossip in addition to artifacts of days gone by. These slender ribbons of highway pass by tidy family farms, historic plantations, and mom-and-pop roadside stands where travelers load up with garden-fresh produce and jugs of cool apple cider.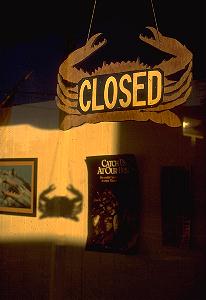 Friendly cafes offer stick-to-your-ribs biscuits and gravy, spoon bread, tangy rhubarb pie and local, award-winning wines. All produced in counties without a single traffic signal.
Two-thirds of "Dolly Madison's Shoe" is covered with forests and hiking paths, embraced by 450 wondrous miles of the Appalachian Trail. Over 3,000 miles of streams, rivers and lakes connect with splendidly placed camping facilities in more than 50 regional, state and national parks.
Virginians themselves are an unusual pot-pourri of Patsy Cline and Pavarotti, grits and haute cuisine, of good ol' boys and Capitol Hill lawyers, pickup trucks and Mercedes, scruffy beards and salon-trendy scissor cuts.
A man wearing bib overalls and boots chats with a woman dressed in satin, sipping champagne. She owns a sports car and listens to the Carter Clan. He drives a dented truck ideal for his farm and is charmed by chamber music.
THE NORTHERN NECK
Leaving the Virginia interstates and big cities behind is like your first visit to a national park--there is a sense of discovery and serenity. Travel becomes a wondrous world of untrammeled country roads in the ultimate American history museum.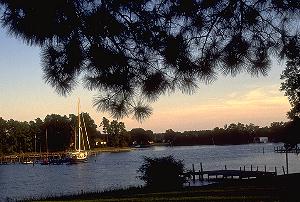 The Northern Neck, a narrow secluded 85-mile-long peninsula, two hours from Washington, tucked between the Rappahannock and Potomac rivers, is the birthplace of three of our nation's presidents: George Washington, James Monroe and James Madison. Baptist churches seem to pop up around every bend of the road and are a refreshing reminder of the absence of tacky bars, beer joints and roadside hangouts.
The rivers, inlets and bays are etched with crusty boats, crabpots, family campgrounds, and town cafes selling famed soft-shell crabs prepared more ways than you can count.
The old-timers, "watermen," who could sail before they could ride a bike, love to instruct land lubbers on which type of bait to use for flounder, how to catch bluefish or Spanish mackerel during summer, and the proper way to enjoy the fall run of striped bass.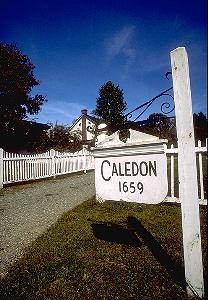 Driving southeast from Washington, your first Northern Neck discovery could be the forested 2,579-acre Caledon Natural Area in King George County. It's on Route 218 between Owens and Fairview Beach, 20 miles east of Fredericksburg on the Potomac.
With spacious RV parking, Caledon, is the summer home to one of the largest concentrations of bald eagles on the east coast, the ruby-throated humming bird, and 200 species of song birds. Stretch out on five hiking trails that lead to marshlands, a mature forest, and views of the Potomac at Boyd's Hole.
A historic turn-of-the-century manor house is filled with eagle and wildlife exhibits. Call the personable Chief Ranger, Nina Cox for reservations on the guided 1 1/2 hour minibus eagle tour, (540) 663-3861. Eagle tours are offered Thursday through Sunday at 10 a.m. to 2 p.m. from mid-June to Labor Day; $4 per person.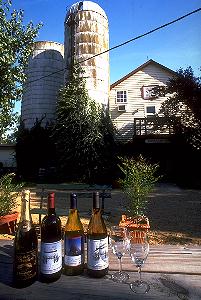 YES, VIRGINIA HAS WINERIES
The Flemer family's Ingleside Plantation Winery is on Route 638, a short distance south of Caledon. It's tucked in among 55 acres of vineyards. You'll find a tasting room and a one-of-a-kind gift shop.
Once a Civil War garrison, the plantation has been owned by the family since 1890 and has won ribbons for their cabernet sauvignon and chardonnay. The tasting is free and travelers are urged to enjoy a lunch/picnic in their courtyard. (804) 224-8687.
Forty-six wineries are scattered throughout the state. Most are located on backroads and open for public tours. Call (800) 828-4637 for a handy, Virginia Wineries - Festival & Tour Guide.

GEORGE WASHINGTON BIRTHPLACE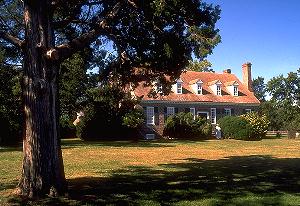 The folks at Washington's birthplace at Pope's Creek Plantation claim this is the best-kept-secret in Virginia. Four generations of Washingtons lived here and, according to family legends, 32 ancestors are in the burial ground.
With a little imagination you can hear the old wagon wheels grinding up Pope's Creek Road over these historic and hallowed grounds. The meticulously maintained National Monument on the shores of the Potomac is magical.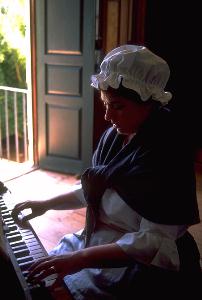 Watch the 14-minute overview film, then step back on the gorgeous tree-shaded grounds to the year 1732 when George Washington graced the United States with his presence.
Best time to visit is early morning or after 2 p.m. Park hours are 9 a.m. to 5 p.m. The park is accessible via Route 3 and is just 20 minutes from Westmoreland State Park. (804) 224-1732.

SMITH POINT RV HIDEAWAY, CAMPGROUND
At the far point of Northumberland County and the Northern Neck, through Montross town -- where each fall they parade their tractors and fire engines along roads dotted with steepled churches and white two-story clapboard houses -- is a wooded, hideaway KOA near Smith Point in Reedville.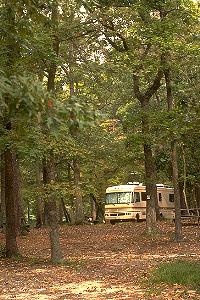 Mary and Gordon Evans opened their park in 1976 and offer six-hour narrated cruises through stippled inland waterways, across the storied Chesapeake Bay to remote Smith Island, crab shanties and the home of the crusty watermen. Bypassed by time, Smith Point is like the elegant aplomb of the indigenous great blue heron -- easy-paced and enduring.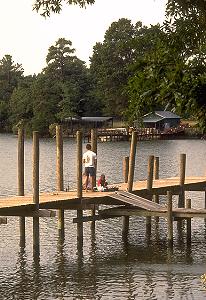 Buy a sack of pan-ready crab cakes from Smith's Seafood in the village of Reedville and dig into the Chesapeake Bay lifestyle. Chesapeake Bay/Smith Island KOA Campground is reached at (804) 453-3430.
Reedville, population 400, three miles south on Route 360, has four churches, Victorian-style homes and the Reedville Fisherman's Museum squeezed into a Main Street Historic District, bursting with a sense of community.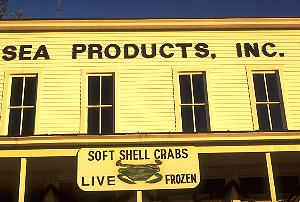 There are no restaurants, bars, alcohol, traffic lights or police, but a post office the size of your thumb is resplendent with Old Glory rippling in the breeze. Northern Neck Visitor Information (800) 453-6167.

---


Copyright ASSIST Information Services - All Photography Copyright Donna Carroll