Click here for www.PriceLine.com
---
You're Reading TravelASSIST MAGAZINE

---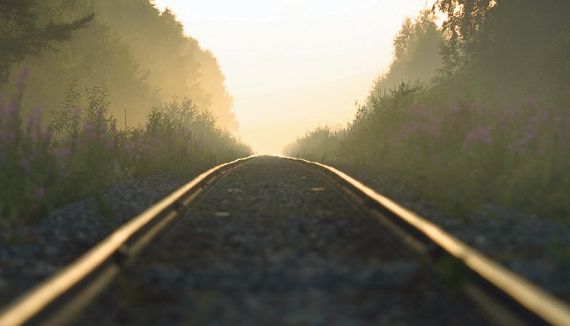 From The Pacific To The Atlantic....by Train

By Lori Guretzki

Train travel seems to be popular with all age groups but it's the middle aged and seniors who are taking advantage of traveling in comfort.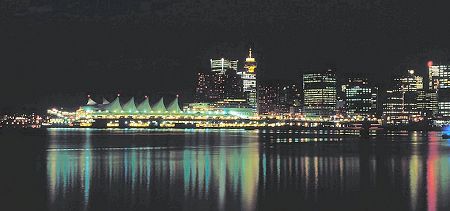 Our vacation started the minute we entered the Via Rail Pacific Central Station in Vancouver, B.C. Once checked in, we were invited to enjoy the live music and cool refreshments on the patio before boarding the Via Rail's Canadian. We chose Via Rail's Silver & Blue class accommodation because it included a double private bedroom with a bathroom, a shower just down the hall, a large window and all meals in the dining car as well as many other frills. Upon entering our assigned sleeping car, the service began; our luggage was waiting for us and complementary Champagne and snacks were waiting in the Bullet Car.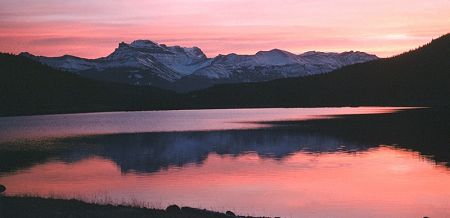 In the 2 ˝ days aboard the train, we traveled through three provinces, Alberta, Saskatchewan and Manitoba, arriving in Toronto at 9:30 P.M. where we left Via Rail to stay overnight at the Delta Chelsea Hotel. However, not before we were presented with a certificate in commemoration of our trip on the Canadian. (A Very Nice Touch!)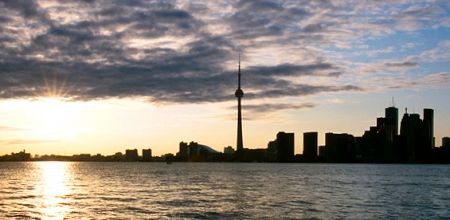 The Delta Chelsea Hotel is the largest hotel in Canada and very busy even at 10:00 P.M. The Hotel is a class act from the time you enter the front doors until you leave them, you want for nothing.
We boarded Via Rail's The Corridor the following day, this time traveling in Economy Class for the short, 4 hour trip to Ottawa, Ontario. The Corridor is a fast moving, very modern train with very comfortable, wide seats, plenty of leg room and big unobstructed, picture windows. A limited food and drink service was available and was offered to us in our seats. As we rode along in sheer comfort, the scenery was spectacular. There is certainly no shortage of water in Ontario - huge lakes everywhere.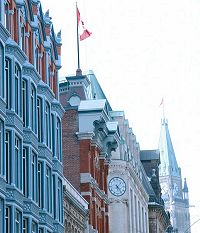 We arrived in Ottawa, Ontario and will stay 3 nights in the Delta Ottawa Hotel & Suites. A very beautiful hotel with a fabulous view of the city located very conveniently in the heart of Ottawa's business area, just a five minute walk to the Parliament Buildings.
An absolute must while in Ottawa is the free guided tour of the Parliament Buildings. We were able to tour many of the main rooms and then up to the Peace Tower (9 stories by elevator) that allowed us a fabulous view and picture taking opportunity of Ottawa. A must also is the Changing of the Guards that takes place on the front lawn of the Parliament Buildings every morning at 10:00 A.M. (free and very entertaining).
Take a taxi to Rideau Hall for the free guided tour of our Governor General' s residence, given by University students. The tour was very informal and very educational. They also had a mini Changing of the Guards in front of the main gates to Rideau Hall - great picture taking. Be sure and make arrangements with your Taxi driver to come back and pick you up.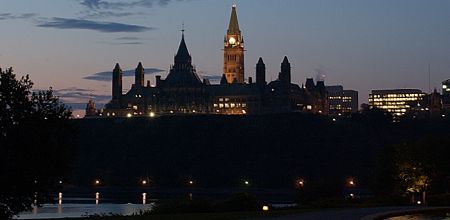 I would recommend eating in the Delta Ottawa Hotel - they offer "Early Bird" specials between 5:00 and 6:00 P.M. every night. Great selection. The Buffet Breakfast is also well worth the money.
We again boarded Via Rail's The Corridor, Economy Class for the 2 hour trip to Montreal and then on to Quebec City. We changed trains in Montreal; the process was painless and seniors were offered all the assistance they might need. The 4 hour trip was very easy to take; sit back in our comfortable chairs, rest our feet, order a glass of wine and enjoy the spectacular scenery or sneak a nap along the way.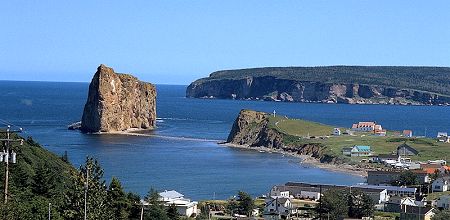 We arrived in Quebec City and took a cab to the Hilton Quebec City Hotel, located at the entrance to the Old City of Quebec. We would be staying 2 nights. The hotel was luxurious to say the least with a panoramic view of the city and the St. Lawrence. We were within easy walking distance of Old Quebec, the Le Chateau Frontenac and the waterfront. There were many little corner pubs, outside Bistros and small restaurants where we could sit outside under the shade of umbrellas and enjoy a meal or just a refreshment. There were numerous excellent places to eat; be sure to try "Quebec's" Sugar Pie with Real Cream!
A stroll along the boardwalk listening to the local entertainment or watching the ships sail along the St. Lawrence River was an excellent way to end the day. A city tour is a must here for just $26.00 per person you will get more than your money's worth. Speaking French was not necessary, everyone spoke at least some English and in the hotels and stores, English was spoken by everyone. Very friendly people and extremely helpful to tourists.
The train to Halifax didn't leave until 10:00 P.M. The hotel will store your luggage, you just have to ask, and you can continue to investigate this quaint, clean and very historic city.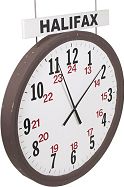 To board Via Rail's The Ocean en route to Halifax, Nova Scotia, we needed to make our way to the Charny Station located across the River. No problem, Via Rail offered a shuttle service for the very reasonable price of $9.40 per person from the Quebec City station to the Charny Station. I recommend that you take the shuttle - Taxi is too expensive.
We were booked on Via Rail's The Ocean in "Easterly" class. Upon boarding, our bedroom was already made up with chocolates on the pillows and bottled water and bags of chips sitting on the bedside table. Food was not included on this train however a continental breakfast was available to us.
We had now passed through New Brunswick and into Nova Scotia. By day our room was a sitting room with 2 comfortable chairs and a large picture window. The houses appeared smaller now and very picturesque, the scenery had definitely changed.
We arrived in Halifax around 5:00 P.M. and took a taxi to the Delta Barrington Hotel. The hotel is rated "the best" in Halifax. The reception was very friendly and the room very classy with a huge marble bathroom. The Stone Street Café on the lower floor of our Hotel had excellent food - lots of choices but a bit pricey. They advertise specials - seafood of course.
A City tour is a must in Halifax. Gray Lines offerred a 3 hour city tour ($64.00 for 1 adult and 1 Senior); they provided a very knowledgeable, kilted guide. Anyone that enjoys bagpipes would especially enjoy this tour. From Pier 21 to the big explosion that happened in the harbor and the grave sites of some of the Titanic victims, we really get to know Halifax.
We boarded Via Rail's Ocean from Halifax to Montreal at 1:15 P.M. and would arrive in Montreal the next day at 8:00 A.M. Again we were in a deluxe bedroom called "Easterly class"; the train was quite new and very modern. The bedroom had its own bathroom with a shower - a definite advantage.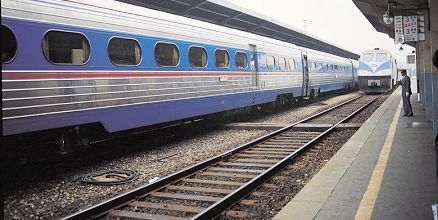 The food on this train was not included in our fare however full course meals were available from a menu in the Dining Car. I would recommend a better value would be to eat at the snack bar, located just a few feet farther along the train. Coffee was complementary and a limited selection of Beer and Wine was available for reasonable prices. A complementary continental breakfast was delivered to our bedroom at 6:00 A.M.
We arrived in Montreal and took a taxi to the Delta Montreal Hotel. We would be at the Delta for 2 nights. The hotel is gorgeous; we were on the 16th floor, a very large room with a sitting area, many, many windows from floor to ceiling and a large marble bathroom. Very classy!
A City tour is definitely a must in Montreal. It gives you an overall feel for the city and points out places you might want to revisit on your own later. Gray Lines offerred a 3 hour tour ($35.00 per adult and $32.00 per Senior) and that included being picked you up at our hotel and brought back at no extra charge.
Montreal's major businesses and eating establishments were located above ground and under ground along with the Metro. Very efficient city and very easy to get around. For such a large city, we felt very safe everywhere and there were no language barriers at all.
I would recommend dinner in the Delta Montreal at the AROMA Restaurant. They offerred a 5 coarse dinner that was well worth the money and the experience; white linen tablecloths, silver and china. I also would recommend the Le Cordial Bar in the Delta Montreal for dinner. A less formal style of dining; the food was excellent offering sandwiches, pasta, etc. Montreal has many, many pubs, Bistro's, outside cafes and huge hotels all having their own style of dining and for every price range.
We took a taxi from the Delta Montreal to the Montreal Trudeau Airport for our flight home with Air Canada. The taxi companies have a flat rate per car load - good value since the Airport was some ways away from the downtown area.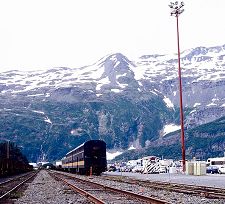 What we learned from this cross Canada experience was that we didn't need to leave Canada to have an exciting holiday, to be able to visit with travelers from all over the globe and sample cuisine from other Provinces. We are so fortunate to live in a country that is rich in history, filled with friendly people and beautiful scenery.
---
Article Copyright 2004 Lori Guretzki, All Rights Reserved